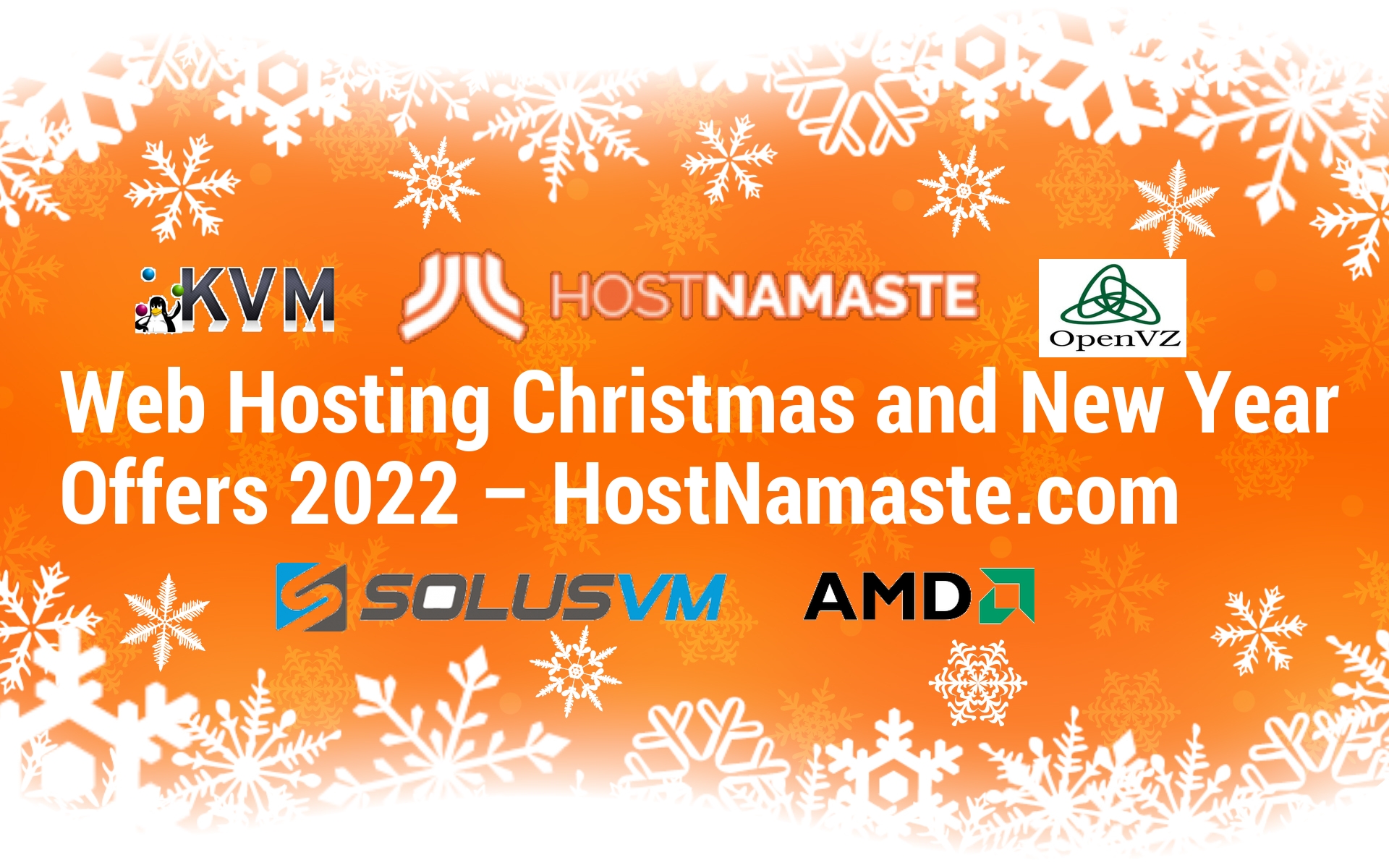 Hello Everyone! Happy Christmas and New Year from HostNamaste.
We're excited to be able to feature these exclusive offers for the VPSBoard Community!
We are a registered business in the state of Rajkot, Gujarat, India and currently accept PayPal, Credit/Debit, Stripe, 2Checkout, Alipay, WebMoney, Payoneer, Google Pay, Apple Pay, Wallets and other
Payment Methods
.
If you are interested check out their
TOS/Legal Docs
and their
AUP
.
"
HostNamaste
is a company that was started in March 2016 and has continued to offer hosting ever since. We are focused primarily in the LowEnd market, but it is our philosophy to provide quality services while within the LowEnd market's price range. While this is certainly the goal of many LowEnd hosting companies, we have been quietly providing our services for nearly 5+ years with no complaints or issues whatsoever. We are particularly proud to offer many features that cannot often be offered by many LowEnd companies, including 24/7/365 Support, a 07-day money back guarantee, RAID-10 disks and dual processor nodes."
At the successful end of
Web Hosting Black Friday and Cyber Monday Deals 2022 – HostNamaste
, we are ready to celebrate the festival of lights and Joy with you. If you were not able to grab the offers on Black Friday and Cyber Monday, this may be the best time to make up for that.
Offers are valid from 15th December, 2022 TO 1st January, 2023.
Web Hosting Christmas and New Year Offers 2022 - HostNamaste.com​
Linux Reseller Hosting at only $50/year - ORDER NOW​
20GB SSD RAID10 Storage
1024GB Premium Bandwidth
25 Plesk Obsidian Accounts
Unlimited Free Let's Encrypt SSLs
Private Name Servers
Overselling Enabled
1-Click Apps Installer
Los Angeles, California, USA Location
COUPON: 50PERYEARLINUXRESELLER
$50/year
::: Network and Datacenter Information :::
::: Host Node Specifications :::
Dual Intel Xeon E5/X5650/2650v4 / AMD Epyc 7351P/Ryzen CPUs
512GB RAM
4 x 2 TB SSD RAID10 Disks
1Gbps Network Uplink
::: About and Contact Us :::