Just a dude
vpsBoard Founder
Moderator
Do we have any members from that part of the world? How are you doing?
For those who don't know (not like there is a ton of mainstream media reports on it) a small peaceful protest in Turkey has turned bloody and violent as their government is now attacking citizens and now thousands are involved.
1- Demonstrations started with a few people singing and dancing under the trees of Gezi Park. Gezi park, one of the few green spots in Istanbul, is planned to be demolished for a shopping mall project. It was just a quite demonstration to save the park.2- Peaceful demonstrators sat in for about 3 days. 3- Fourth day, police attacked to innocent people who didn't have any weapons. They attacked with pepper gas and pressure water. None of this was on Turkish Media. Media was threatened by the government, they choose to keep quite. 4- Once the whole country found out about the brutal police attacks, more people came to Taksim Square (Istanbul) to support. 5- Police increased the violent attacks on innocent people. 6- Only one TV station, Halk TV was streaming live from Taksim. 7- Demostrations spread around the country quickly and tension escalated between people and the police. 8- Now there are 90 demonstrations in 48 cities in Turkey. 9- 1000 people are arrested for exercising their constitutional right to express their thoughts. They were beaten by police batons. 10- Police is going after small groups and beating people to death. 11- June 2nd is the 5th day of the demonstrations and 3rd day of the freedom movement. 12- Now it's more than standing up for the park, now it is for freedom of speech and impeaching the prime minister who acts like a dictator. 13- Turkish people need help spread the word.Government shut off electricity and internet in some areas to stop communication. 14- Great things started happening also; People are demonstrating to support Turkish people all around the world. This is very important for the morale of the demonstrators, they want to see that they are not alone. Most businesses opened their stores to help demonstrators with food, medicine and wi fi. 15- Doctors are volunteering to take care of the injured and lawyers are getting ready to start law suits against the government and the police. They offered free help to defend the arrested people. 16- Today demonstrations are stronger than ever! Turkish people will not back down till they get their freedom back and get rid of this Prime Minister who is know to push his religious believes on people. 17- This is the biggest demonstration in the last 10 years. Turkish people is united!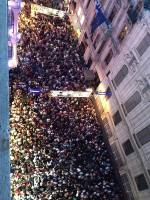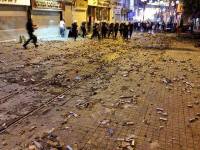 Those are tear gas canisters littering the street.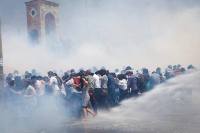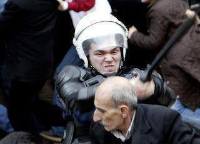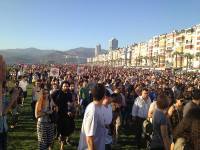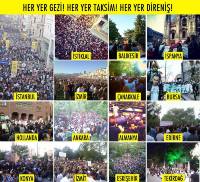 I refrained from posting the gore photos, but there is a lot of available media showcasing the violence. Many deaths, much many more injuries.
Here are some additional resources from people, and not news outlets: 
http://resistturkey.com/
 //
http://reddit.com/r/Turkey
Anyhow, stay safe guys.
Last edited by a moderator: