This is a one-time paid plugin with unlimited support and updates. This plugin replaces the one shipped with Blesta so you can't use both. It's created to take the CMS to the next level.
We also have 1.2.0 and 1.3.0 all planned out and you can see the to-do list on our community forum after purchase, you can also state what you would like to see and if we like the idea we will add it to our list. Please note after payment for this plugin it's non-refundable due to the nature of the product in question.
To Install the plugin, you need a license key:

Then you can install the plugin:

Screenshots:
Menu:

Backend: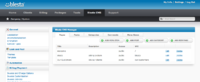 Blog Page: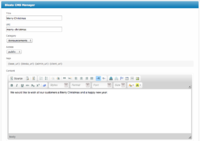 Comments:

Videos:
Menu Video: 
http://screencast.com/t/PAcVeZ8QQ
Page Video: 
http://screencast.com/t/81paso43vd
Blog Video: 
http://screencast.com/t/qXecVGKkox
How can you get the CMS plugin?
We provide it with our Modern Integration+ for free and we sell it on it's own here for 
$100
: 
Order form
.
The plugin is fully editable minus the 3 files used for licensing purposes. We'll only support the plugin if no major changes have been done, that way we know it is our issue and not something you've done to it.
It's been tested by three people so far, Doug (Evolve Webhost - Modern Integration+), Mujahed (ModulesBakery - Developer) and myself whilst preparing for the next Licensecart design.
Last edited by a moderator: