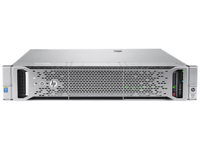 Eightcore Xeon E5 Dedicated Server
Physical Server Hardware Specifications
Number of Cores:
(8)
Processor(s):
(2x) Intel(R) Xeon(R) CPU E5420 @ 2.50GHz
Memory (RAM):
16 GB DDR2 ECC SDRAM
Hard Drive:
1 TB SATA HDD (7200 RPM)
Bandwidth:
1Gbit
IP Addresses:
5 IPs (Usable)
TIER 3++ USA DATACENTER LOCATION
***DDoS Protected
ORDER NOW
Up to 4 hard drives
$144/mo.
ORDER with Centos, Ubuntu, Debian and more...
The Industry's Easiest Server Control Panel. Fastest network uplink for apps and websites. Pay by PAYPAL.
24/7 Live Onsite Support & Chat
Take advantage of this super low price and get started on our secure network today at
www.securewebcloud.com
"The Everything You Need Under One Roof Cloud Company"
PCI Certified Provider
Last edited by a moderator: