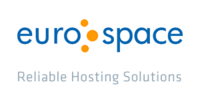 Celebrating 10 Years of Web Hosting Excellence!

We host since 2007 and we know how to deliver Powerful, Fast and Reliable VPS hosting with the Superior Support.
Check
Trustpilot
to find out what our customers say about us.
Our Low-Cost VPS Hosting plans come with up to 100% uptime SLA and 15-Day Full Money Back Guarantee.

Servers are powered with multiple hexa-core Intel processors and gigabytes of ECC RAM, VPS will be completely dedicated to your account and it can be used for a wide variety of purposes, including gaming, virtual (i.e., shared) hosting, hosting of traffic-intensive Web sites and running your own web hosting business.
All prices are final, no setup or hidden fees, no minimum term contracts, month-to-month subscription payments, anytime cancellation!
We guarantee 100% Satisfaction or Money Back!
HOT SALE
on Euro VPS 3!
Now Only
€16.95/mo.
instead of €29.95!
•
4
Intel Xeon CPU's
•
8 GB
ECC RAM
• 12 GB Burst RAM
•
100 GB
Disk Space
• Full Root Access
• VPN Enabled
• CentOS / Debian / Ubuntu / Fedora
• Unmetered Premium Bandwith
• Daily Backups Available
• FREE Dedicated IP Address
• FREE domain / SSL reseller account
•
Click to Signup or to See More
EURO-SPACE VPS Hosting Features:
✦ Industry top datacenter in Maidenhead, UK
✦ High quality Supermicro servers
✦ 15-day full money back guarantee
✦ 100% network uptime SLA guarantee
✦ 24x7 technical support
✦ FREE dedicated IP address
✦ Fully redundant RAID drive arrays for faster I/O
✦ Root/Admin Access
✦ Unmetered premium bandwith
✦ FREE Enom domain reseller account
✦ WHM/Cpanel VPS control panel (addon)
✦ Choice of OS: CentOS, Debian, Fedora, Ubuntu
✦ FREE OVZ Web Panel for multiple VPS management
✦ Payment via Credit/Debit Card or PayPal
FAQ:
✱ Do you allow adult content?
YES, we allow legal adult content
✱ Do you allow Torrents, IRC's, VPN's, and Proxies?
Yes, for now, but this may change if we begin to see abuse.
✱ What locations are available?
Our datacenters are located in the UK, Maidenhead datacenter. We are happy to accommodate any location but do not advertise them as available, they may not be without delays for new equipment. Depending on demand we tend to stock various areas faster than others.
✱ I am currently with a reseller provider and want to offer reseller accounts. Can I create reseller accounts with a dedicated server?
Yes you can. You will get root access and adding software such as cPanel/WHM makes those tasks much simplier. With cPanel you can create WHM reseller accounts and easily manage them.
✱ Do you offer an uptime guarantee?
Yes we offer a 100% uptime SLA guarantee on the network. As long as you can reach the network and the server, we have done our part. What goes inside your server is up to you.
Signup in a minute
, or learn more about our web hosting, VPS and dedicated servers at @
https://www.euro-space.net/
--