Just a dude
vpsBoard Founder
Moderator
Anyone want to recommend a good setup? Namely looking for two cameras, for the front/back of the house. One on the porch to see the UPS/FedEx man drop off packages at my doorstep, the other for the back facing the yard. Preferably something that I can also stream from my phone if I needed to. Can build a storage device for the cameras, or if they come with one, cool. I really know nothing about all of this.
Figured a couple of these: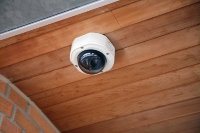 Plus a couple of these signs (haha):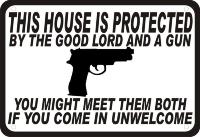 That should be enough to deter any breaking in.
Last edited by a moderator: