Hi !
I have a problem on my Windows server 2019 with Hyper-V.
The server using network "ethernet 2" and is connected on internet.
I have created a new virtual Switch (ExternalNework2) with External mod, based on the same network as "ethernet 2" like this: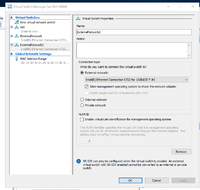 I bind this network to my VM wich is an Ubuntu 18 like that: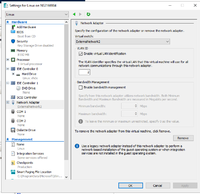 But Ubuntu seems to not connect on the internet and does not recognized my network config.
Can someone know what is the problem ? Where is my mistake ?