Active Member
Verified Provider
I have just recently stumbled upon iOS7. Since I use both an iPhone and a Blackberry, I could quickly identify that there are a lot of features ripped off directly from the Blackberry arena.
Especially the gestures (on unlock), etc.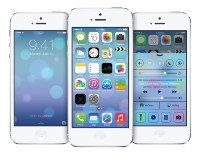 What do you think Apple is doing? Why rip off when you can easily make better, newer features? It surely wouldn't be hard for Apple to figure things out on their own?
Last edited by a moderator: