Just a dude
vpsBoard Founder
Moderator
Hey everyone! vpsBoard member
Novacha
and I have been working on putting together
DailyServerDeals.com
.
Novacha
is the member who wrote the opensource ad-system that vpsBoard uses called,
OpenAds
aswell as the code for
OfferListing
that is powering DailyServerDeals.com
Daily Server Deals is a project that will soon be ready to go live, that, as the name may suggest, is a source for great server deals. The system has been built from the ground up to do one thing and to do it well, and that is to display offers for services in a fair manner while giving the user the ability to narrow down and find specific offers that best meet their needs with a very powerful 'Find a Offer' feature. Read more below and well, pictures speak louder than words so check out the screenshots.
Do us a favor
and help share this!
Follow Daily Server Deals
on Twitter and let your industry buddies know that something fresh and new is coming!
Main Features:
Built specifically for displaying server offers.
Unbiased posting of offers, no higher or lower priority given to providers.
Automatic posting of offers based on a queue. Everyday at 12PM EST (GMT -5) a new offer will be published based on the order it was submitted / approved. Every offer gets -exactly- 24 hours to be the top and most visible offer on the website.
Function Features:
Commenting, quoting, and code posting. Email upon being quoted.
Follow offers, get notified via email of new offers being posted from that company.
VERY detailed 'Find a Plan' feature. Narrow down every single offer to specific offers that meet your needs.
User and Provider profiles.
Providers may submit and modify their offers. (Submissions and modifications aren't instantly added to queue. Done upon approval of offer.)
Screen Shots > Guest View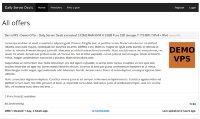 The homepage view doesn't really change when logged in, only difference in view would be additional nav-bar links to a logged in user or provider.

All VPS companies will be listed here in alphabetical order. Each listing links to the provider's profile, shows their operating time and offers posted.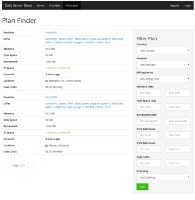 Unfiltered, all offers available site offers will be displayed on the left. Narrow down your criteria to find the offer best for your needs.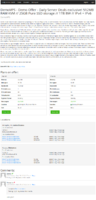 This is an example offer page. Clean, easy to follow, with information easy to find.
Screen Shots > Logged In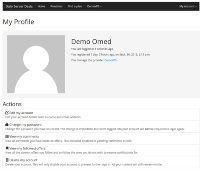 This is your profile page.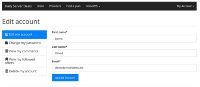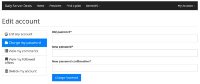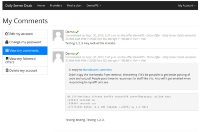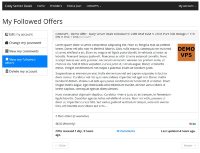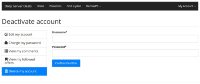 Screen Shots > As a Provider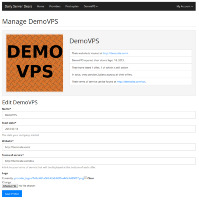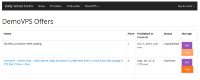 This shows the current offer displayed on the homepage on the bottom, with the other test offer being 'unpublished', effectively hiding it from view. The offer was posted to test the scheduler that automatically posts a queued offer at a specific time. Here you can edit the offer, or view it (if it is published) on the website.

This page displays the options available when submitting a new offer. You can add more than 4 plans, simply submit the offer and then edit it to add more.

Here you can view your locations of operation. You can also add/remove test IPs for each location as well as download files.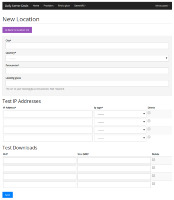 Here you can add a new service location!
Coming Soon!
The website is already up and running and open to registration now:
http://dailyserverdeals.com
Please take a moment to go ahead and register. If you're a VPS provider and want to be one of the first featured on the website when it does go live, please let me know via this thread as I'll have to manually add your company to the list of providers and give you provider access. I'll provide an update to this thread once the site goes live.
Big thanks to
Novacha
who took the initiative to step up and create something like this. I'd like to say I did something other than purchase the domain and communicate with him, but he's the one who did all the work!
Questions? Comments?
Let me know.
Last edited by a moderator: