Soooo... who remembers
this thread
on LowEndTalk?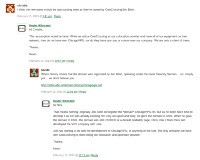 I was bored yesterday, and I figured I'd dig a little. And guess what I found?
Have a look at the who.is page that the above thread refered to,
and be sure to note the date
: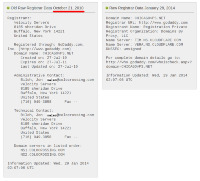 Well, big deal, right? That WHOIS data must be from before Chris got the domain, right?
Ah, but no.
Here's a capture
from the Wayback Machine... again,
notice the date
: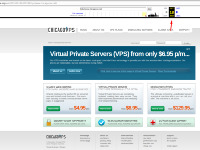 Whoops! The capture of the (live and running) ChicagoVPS business website was 
three days before the capture of registrant details!
Let's backtrack to the comments thread at the start of this post, and single out a particular comment with some emphasis...

So what does this mean? 
For at least 3 days, ChicagoVPS was a running business, while the domain was still owned by ColoCrossing.
The consequences:
The statement from "Kevin Hillstrand" is a clear and proven-without-a-doubt lie. The Wayback Machine captured a live business site (not a GoDaddy parked page!) while the ChicagoVPS domain name was still owned by ColoCrossing - and it's the exact site that ChicagoVPS has used during its early business, so not a "temporary" site either.
Why would you run a company and have your domain owned by somebody not under your control? This evidence strongly suggests, if not outright proves, that ChicagoVPS has been a shell company of ColoCrossing from the very start. They appear to have pulled a classic shell company trick; realizing after setup (incubation) that the brand would be better off appearing independent, and quickly changing its information, in the hopes that nobody has noticed its original owner. This is, in fact, the exact way I could track down a comprehensive list of shell companies of iMesh (aka Bandoo / Discordia).
I sure wonder what excuse will float up this time, from ColoCrossing's side..
"Kevin Hillstrand was just an employee, his information was wrong because he simply didn't know the true story"?
"I gave Chris the login to the domain without changing registrant details"?
Or maybe just a straight-out "We owned ChicagoVPS all along, you didn't know?"
EDIT:
Edited to include a hyperlink to the Wayback Machine capture.
Last edited by a moderator: